Here is some inspiration for your creative minds. These might be a little outdated but they still hold true and stand out even in the current time
1) This card balances a clean and professional look with a significant wow factor by using an imprint of teeth.
2) This one is small and modern looking and will surely stand out from the rest


3)I am not sure what this is, but I assume you will know when you are handed this card, I also appreciate the use of negative space


4) This on uses more then one type of paper on a single card and it's made from recycled material.Combine that with good design and you have got yourself a great card


5) This is by far my favorite card. It might actually cost a fortune to produce but that's ok since this is actually a lock picking set embedded in a card.


6) Between the humor and creativity this card is a real winner, not to mention it is two for the price of one!


7) Don't be afraid to use different shapes and holes in your card, this will make your card stand out from the rest. Don't go over the top with it though.


8) Clear cards stand out from others, look great and are fairly inexpensive to produce..


9) Adding color to the clear design give the card a glass look.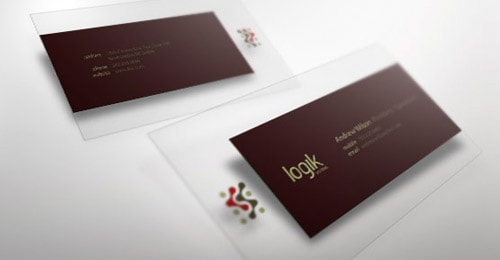 10) Plain and simple, good graphic design here.

Found any cool cards yourself? Post them here!