The New Frontier of Crypto Wallets
We were contracted to build a wallet without limits, the request was to build the best possible crypto wallet, this allowed us the opportunity to design a number of disruptive features into a system to enhance the end-users experience while driving adoption.
Client
A private crypto management firm that was looking to build revolutionary products for the burgeoning cryptocurrency market
One wallet to rule them all
An integral part of anything cryptocurrency-related, we set out to build a wallet with all the features we felt serious financial corporations offered their users that were inexplicably missing from the crypto wallet offerings available.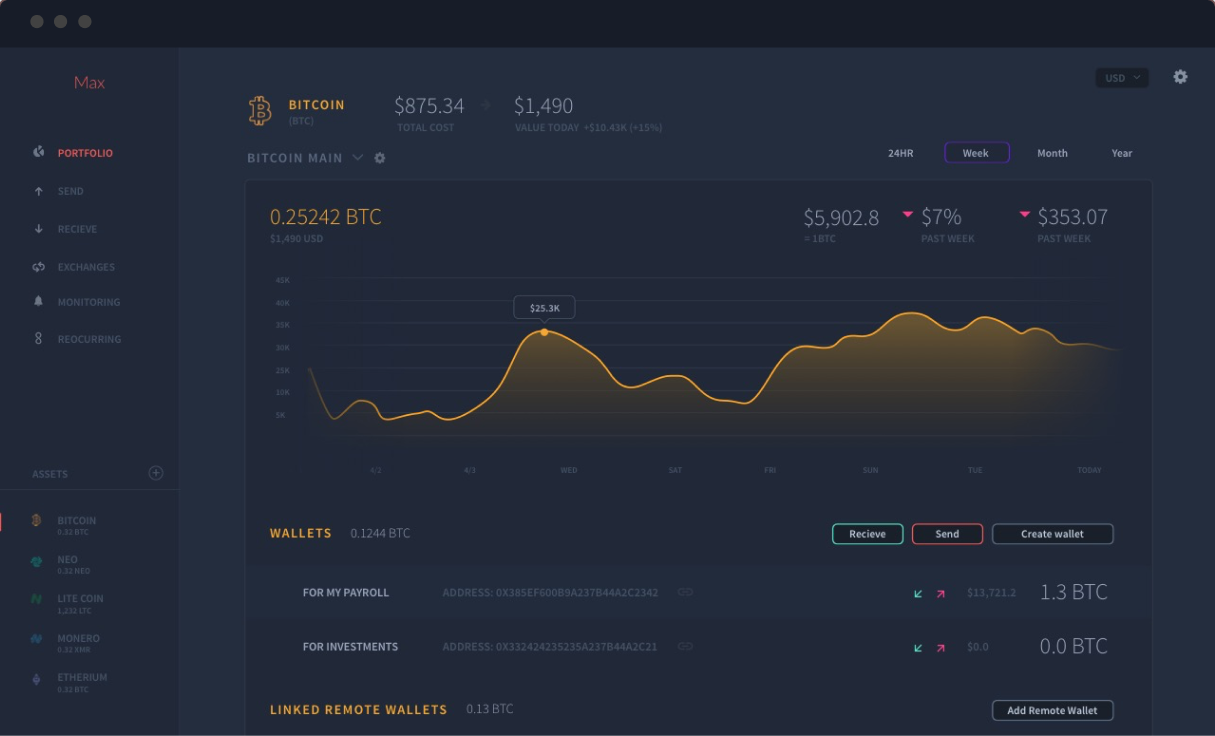 Monitor Remote Addresses
We felt that the option to keep its owner apprised of activity was a huge benefit while also increasing security via awareness. We developed integrations that would allow the wallet to push notifications to multiple devices and systems through an easy to setup menu. This feature extended past just the addresses of the particular wallet, we also allowed monitoring of other owned wallets on different platforms giving users visibility to all their assets from a central application.
Portfolio at a glance
These same integrations also made the inclusion of a full-view portfolio that much more powerful for the user. They can view their holdings across multiple wallets, exchanges, or platforms, and drill down into each address as desired.
This wallet allowed users to easily create partitions or link as many addresses as they desire. This had the benefit of managing holdings with greater control and safety.
Smart Automation
Automation of buys or transfers was a revolutionary function of this wallet. It allowed tasks such as sending out payroll which was previously prohibitively tedious to become fully automated. Linking to an exchange and setting up recurring buys for investments was another such feature built into the wallet.
On the Go
Providing users with a mobile solution that lost nothing of the main wallet's appeal and safety was a must. Careful attention was given to make sure that smaller screen size and decreased accuracy of using a touchscreen didn't lead to mistakes when carrying out operations. Ensuring clarity and double presenting action summary while requesting confirmation of intention were all part of this design.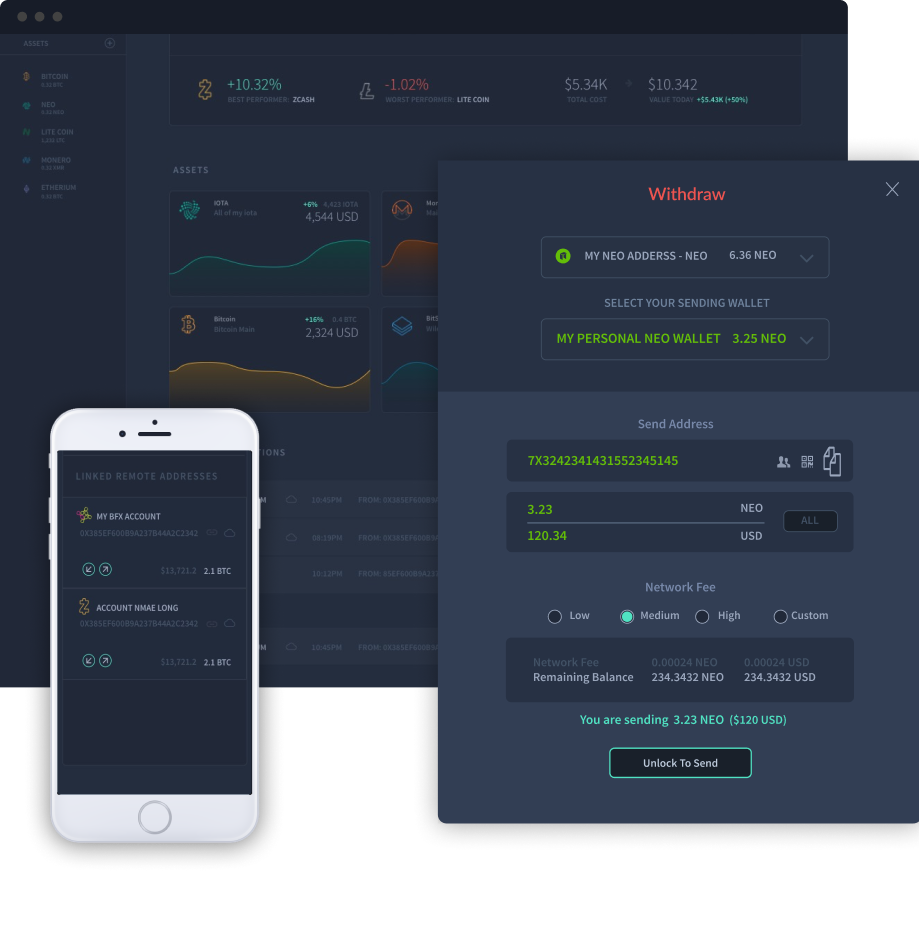 Design Process
When your goal is a simple, beautiful user experience there are plenty of Human-Centered Design approaches to achieving this, but when you add the complexity and high stakes of multi-platform crypto integrations you are faced with a monumental task. Through a number of revisions and flow audits, we were able to build what was essentially the most complex in terms of capabilities wallet, while appearing to the user as an incredibly simple-to-use system.
Results
The buzz upon release of the private wallet surpassed all of the client's expectations, and they reported it also increased their overall platform signups. Working closely with their in-house team the hand-off and launch of the wallet went exceptionally smooth.