Exchange for everyone
To elevate above the plentiful competition in the space, the key differentiator for the exchange was to carry Human-Centered Design (HCD) throughout all aspects of the platform from sign-up to the portfolio. The challenge was to build an exchange capable of all advanced trading procedures that was customizable for novice users as well.
Client
The client contacted us to build the entirety of their new crypto trading platform. Our role: Process, Design, Architecture and Development
Customization for Pros or Joes
Looking to appeal to professional traders and brand new crypto users with a single platform is a complicated path to build. We accomplished this with modal feature customization, allowing as much or as little data to display as needed.
Unified Dashboard
Making a beautiful dashboard meant frequent high user interaction, we designed a screen that livetime updated all metrics of interest, while keeping the brands clean aestic intact. A number of iterations of this dashboard were tested to find the best balance of attention-maintenance, and information displayed aiming towards a gamification-like appeal.
Advanced Trading View
Handling the inclusion of advanced features without sacrificing the appeal of the user experience was carefully weighed when designing the layout. The custom nature of the platform catered to users growing with the system rather than outgrowing a rigidly simpleized interface. Additionally the light and dark modes were specifically optimized with the customer's experience in mind past the typical simple swapping of background colors.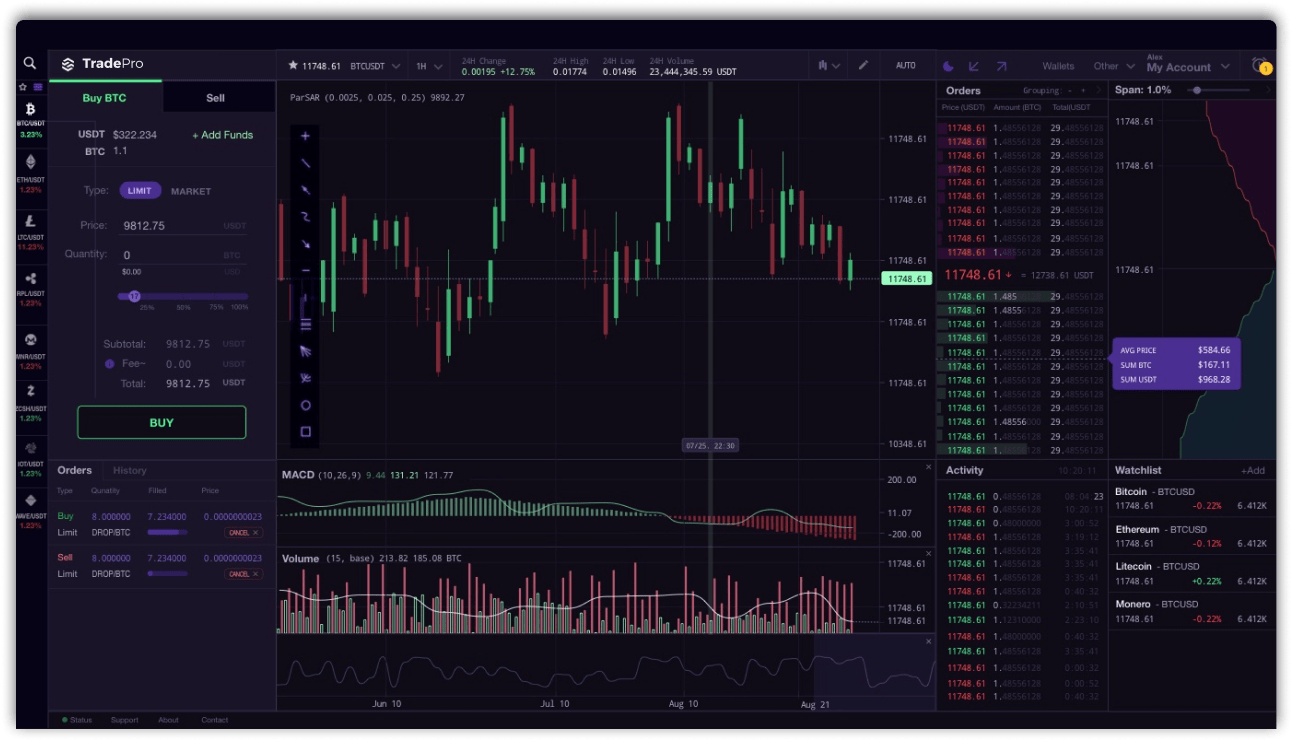 API Access and Refferals
Third party integration was a priority from the outset of this project which called for extensive API accessible functionality to be built-in. We designed a full, easy to quarry, API reference library to go along with this.
KYC Verification
The client required a KYC check portal to be part of the system. We worked to make what is often seen as a hurdle by customers as painless and streamlined as possible to reduce bounce rates. The backend of the KYC portal was built for siloed access, offering enhanced security on the platform's operational side.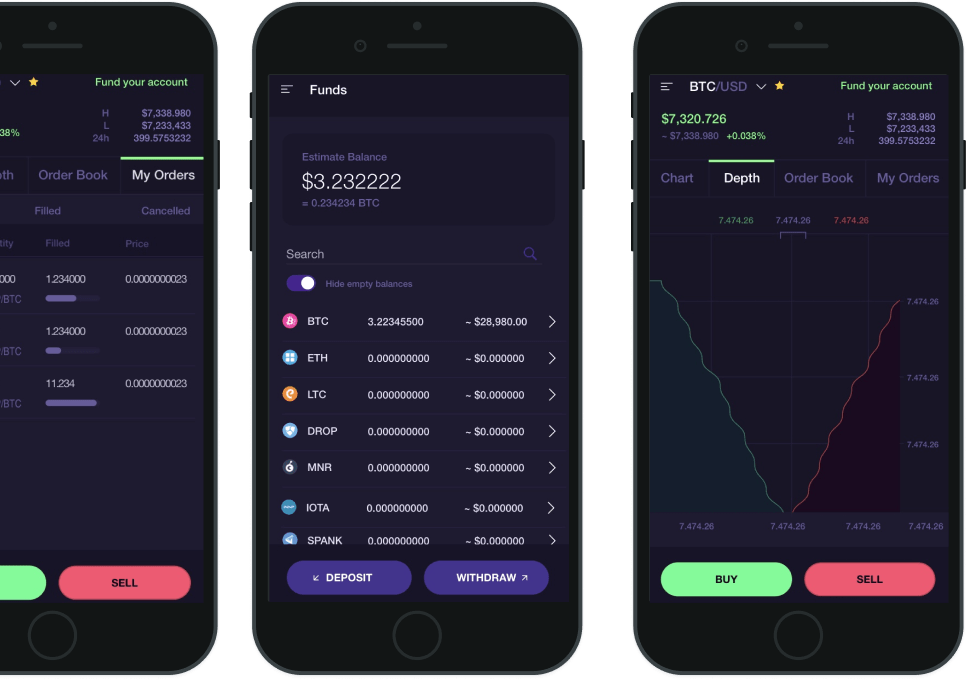 Mobile Optimization
Multi-device design was also a part of this project with full AMP optimized designs for the entire platform. An exchange inherently carries tremendous financial risk and so the need for design that prioritizes clarity of actions on a mobile version is key.
Expedient Onboarding
With all financial-related applications, there is a larger than average amount of user information often required to participate. We wanted to build an onboarding process that had the lowest possible barrier to entry to ensure high customer acquisition. Additional user data would be collected where and when necessary in-app.
Reinventing the portfolio
A pioneering feature of this platform was 'Portfolio Inception" which was designed to build long term customer engagement and loyalty. This feature would quickly and automatically diversify a user's portfolio based upon selected criteria and assistance of a native algorithm.
Client Results
The client has reported the addition of the exchange to their offerings has significantly increased their market penetration in the crypto space. The minimal trading fees have quickly eclipsed all other net revenue generating portions of their offerings.