Designing for Windows platform
Credit Karma, a credit-score investigation company, needed a smartphone app that worked on Windows-based smartphones. After seeing great success in the iOS and Android market, they wanted to round out the phones used by most users nationwide. The challenge was to deliver an app that met the Windows design standards and user interface consistency of Credit Karma on other platforms.
Client
Credit Karma is a credit score aggregation company, anyone can monitor their credit score for free .  Our job was to design the new app for Microsoft Windows mobile platform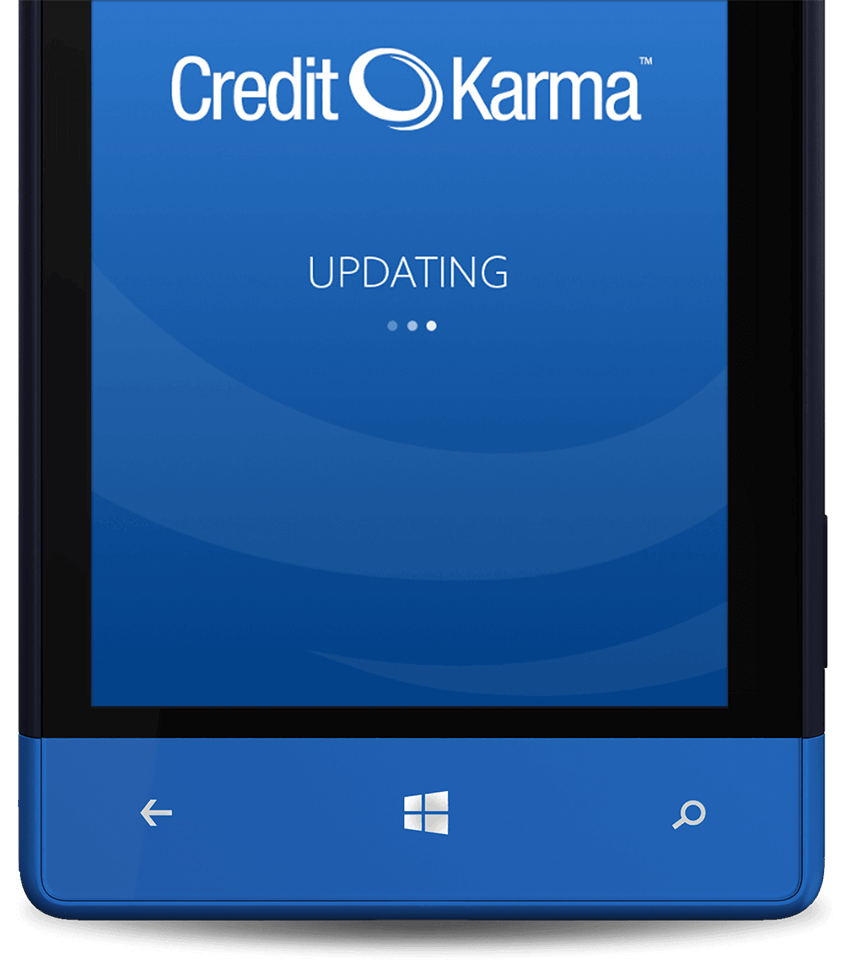 Credit Karma phone app is a comprehensive and stipped-down version of their popular website. Users are able to not only find out their credit scores, but also they are given access to where the app is drawing its information, such as credit bureaus, public records, delinquent payments, and a host of other places.
Fabric Eleven's designers needed to work closely with Credit Karma's Windows development team to replicate the app currently being used on the competing devices.
Wireframing
To mirror the Windows user interface, we first started with a comprehensive wireframe. We then flattened the look down and incorporating a series of square buttons that would be optimal for the side scrolling requirement of Windows apps.
Unlike the iOS app the Windows app would slide from left to right to switch between options. The challenge was to not over load the user with to much scrolling. To avoid this, certain key items where hidden and would only expand as needed.
In order to meet the feel and look of typical Windows-based apps, we  created custom-styled buttons and integrated appropriate typography. The final app ended up being cleaner and better than the iOS and Android counterparts
Revisions
Unfortunately we had to scale down some of the design and revert back to some of the original design elements to make the app more consistent with iOS and Android sister apps.
You can see the before and after design changes that we had to implement. When all was done the final app resembled the original iOS app with more polished and cleaner interface.
Despite shortcomings of the final app we were really excited to work on such big project, and be a part of something that millions of people are using every day.