New Platform, New Design
Credit Karma contacted us about designing and developing their new Windows mobile application. Leaning on our expertise in Windows design standards to deliver a new design that still feels on brand is what made this project a success. The company already had successful apps for iOS and Android and they wanted to make sure to add Windows-based smartphones to their roster of mobile users. The challenge was to deliver an app that met the Windows design standards and user interface consistency of Credit Karma on other platforms.
Client
With over 100 million users Credit Karma is a leading credit score aggregation company. Allowing anyone to monitor their credit score for free, with a slew of added value features and servies.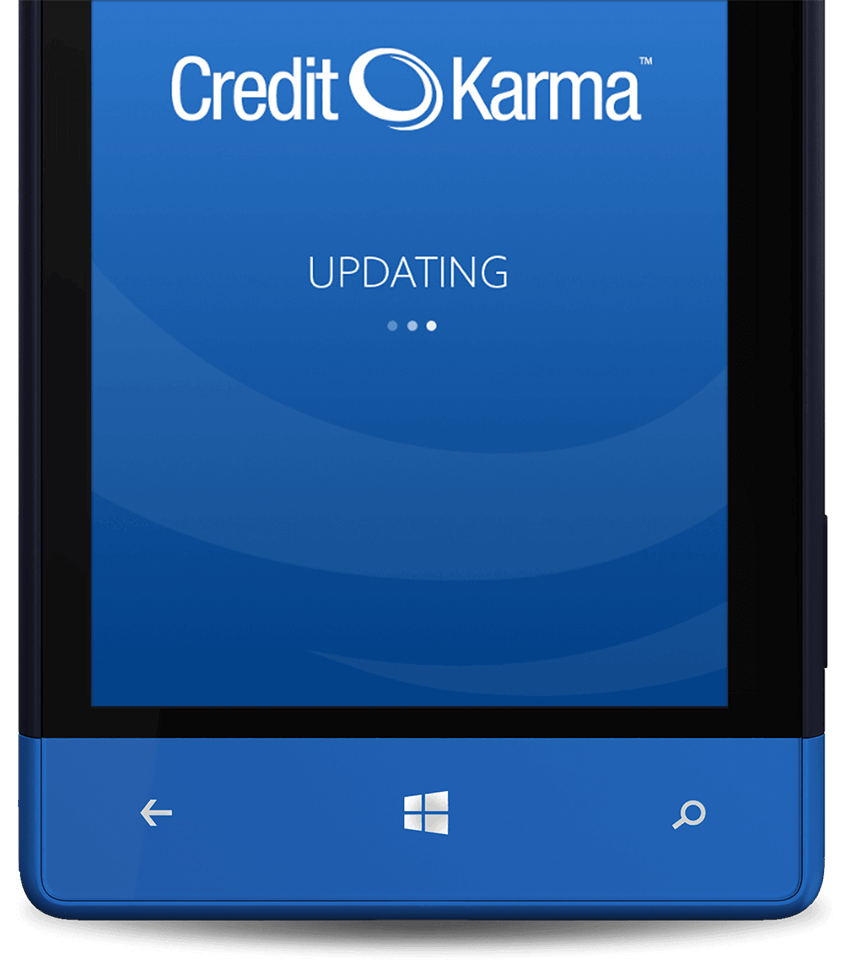 It's a Mobile World
Credit Karma's phone app is a comprehensive, mobile-optimized, version of their popular website. At its most basic the app allows users to track their credit scores. In addition, the app also had to serve as a portal to the massive list of services now built into the Credit Karma main site.

FabricEleven's designers needed to work closely with Credit Karma's Windows development team to replicate the app functionality currently launched on other operating systems.
Design With Interaction Priority
To mirror the Windows user interface, we first started with a comprehensive wireframe. We then flattened the look down and incorporated a series of square buttons that would be optimal for the side scrolling requirement of Windows apps.
Unlike the iOS app the Windows app would slide from left to right to switch between options. The challenge was to not overload the user with too much scrolling. To avoid this, certain key items were hidden and would only expand as needed, thus giving the majority of interactions a more streamlined experience.
With a system that has a massive list of offerings like Credit Karma but whose target audience is an average non-technical user, there must be a conscious balance obtained through design. The goal is to not restrict access to any features, while also making all interactions feel intuitive and non-exhausting to the user.
Revisions
Working closely with Credit Karma's team from Brand and Marketing we quickly reached consensus on all aspects of the design prior to handing it off to our development team. This ensured the highest efficiency for the dev team and ultimate roll-out.
Results
The results were a highly engaging platform that performed flawlessly on the Windows operating system. This increased their market penetration through adding the third largest customer base that had up to this point been effectively excluded from their services on mobile.