We are in the same company
To execute a successful project, we will have to understand your company's culture, brand, and focus. Only then, we will be able to see things from your point of view.
By becoming one with your company, we will see things like you as well as have an outside perspective.  We can then start asking the right questions and develop solutions together that will achieve your vision.
87%
Returning
Clients
98%
Would use
us again
This is not a factory
Each project is unique, so each case deserves a one of a kind approach. By building relationships we begin to understand each other. This allows us to individualize the process and innovate. In the end, we get more simple overall solutions and effective results.
Thought behind actions
There is a plenty of pretty design out there. What there is not a lot of, is design with thought behind it. We promise that under each button and pixel there is a thought process on why it was placed where it was. Everything we do will support your underlying end goal. Our choice is based on research, iterations, and previous experiences.
A word on honesty
We really do want you to succeed, and this means we might have to tell you things you might not want to hear. We are not going to beat around the bush or sugar coat things. This transparency allows us to focus in on what's most important.
What we create will be a collective sum of our objective design decisions. Thus we will usually decline specific design changes and instead will work together to make adjustments to everything as a whole to better achieve overall goals. 
Simplifying when possible
Each project is as complex as it needs to be. Some projects we use project management systems and dedicated managers and sometimes the whole project can be handled by a single person.
If during foundation we find that it would be more effective to do something we can't accomplish, we will suggest someone who will be a better fit. You can start by filling our 5-minute project questionnaire to get the sense of what we need to start.
Right technology for the job
There are so many web standards, frameworks, and technologies out there. There is no such thing as the best CMS or best eCommerce system, it all depends on your end goal. We will find the best option that aligns with your goals. Even if sometimes this means turning down your business.   
Working with the industry leaders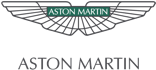 Work on things we care about
We make sure that projects that we accept are the ones that we can be passionate about. This enables us to dedicate ourselves entirely to our craft and create amazing work and quality. If you are certain that we are the right fit, head to our project start page.